Coverage for visitors, travelers, tourists, expats, or students.
Contact us today, we can help find the best plan for you!
Review & Compare
Understand coverage options & summary of benefits, we can help answer questions.
Trusted Plans
Well backed plans underwritten by Lloyd's, oldest & largest underwriter in the world.
Professional Advice
Licensed agent for expert advise with policy features, terms & exclusions.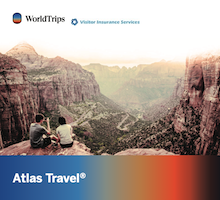 Popular Plan for Visitors to the USA
Ideal for relatives & parents visiting USA
Policy is suitable for tourists to America
From 5 days up to max.  of 364 days
Acute onset of pre-existing conditions
Instant quote & buy, ID cards/proof
Renewable & cancellable coverage
Best Plan for Travel to USA or Abroad
No coinsurance, age 80+ get $20K max.
Higher liability limits, enhanced features
Pre existing conditions (for acute onset)
Buy up to max.  of 1 year, min. 5 days
ID cards/visa letter sent instantly
Renew active policy, cancel anytime
Budget Comprehensive Plan
Cheap comprehensive plan for USA
No acute-onset of pre-ex coverage
Buy from 5 days up to 12 months max.
Easy quote & purchase, ID cards/letter
Renew online prior to expiry date
Cancel prior to start for full refund
Annual Travel Insurance
Frequent travelers to America/overseas
For business travel by executives
Designed to buy annually for connivence
Existing pre-conditions with acute-onset
Get instant ID cards upon purchase
Renew annually, for busy professionals
Group Travel Medical Plan for 5+
Groups of 5+ outside home country
10% discount on group rates
Suitable for tourist groups to America
From 5 days up to max.  of 364 days
Pre-existing conditions (acute onset)
Quote & buy a single group policy
Best Plan for Travelers Outside the U.S.
International travel outside America
Buy from 5 days up to 1 year max.
Quote & purchase, instant ID cards/letter
Schengen visa requirements for Europe
Extend active policy online
Cancel policy, applicable refund processed
Low Cost Plan for Visitors to the USA
Minimum of 5 days renew up to 1 year
Fixed plan with medical benefits capped
Summary of benefits w/scheduled limits
No PPO network, any doctor or hospital
Renew to extend policy up to 12 months
Cancel plan, pro-rated refund if no claims
International Student Health Plan
For full-time intl. students & dependants
4 levels: Elite, Select, Budget, Smart
Renew coverage up to 48 months
Freedom to seek treatment w/any provider
F-1/F-2/J-1/J-2/M-1/M-2 US visa
Maternity/newborn care and mental health
Medical Evacuation for USA
Age below 50 years & visiting USA
Emergency medical evacuation
Repatriation of mortal remains
Local burial or cremation amounts
No medical benefits for sickness/injury
Additional cover for foreign students
Not sure which is the right plan & best suited for your needs/budget?
Contact us, we can help guide you!