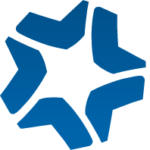 Atlas America Visitor Insurance Services
Visitor Insurance Services LLC offers Atlas America visitor medical insurance for US visitors who are non-US citizens visiting USA or any other country outside their home country, Atlas International travel medical insurance for American travelers and tourists traveling abroad, and travel health insurance plans for international students and new immigrants.
We strive hard to provide you with all the information and best service, please contact us for professional customer service. Our office is based in Central Florida in the North Orlando metro area. We, as your visitor medical insurance and visitors health insurance service provider, much appreciate your questions and suggestions.
You can call us with the numbers provided below, or email us using the contact form below. Your query and feedback is much appreciated.
Questions or concerns, Contact us today!